Strongbow X Emily Malice
Emily collaborated with Strongbow to design some tattoos as a part of their new branding campaign.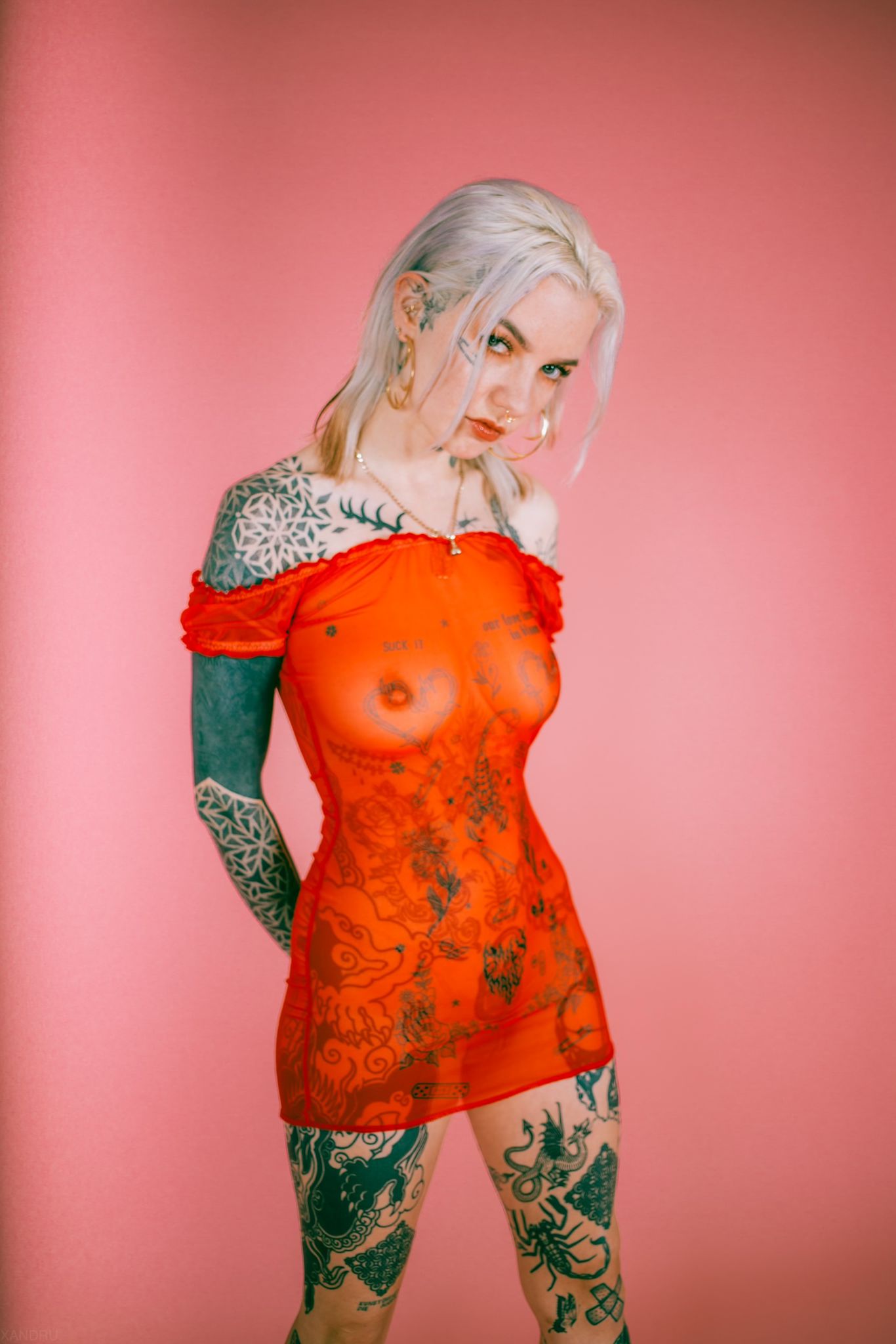 Rhi Dancey X Emily Malice
Malice mesh dress collaboration with Rhi Dancey for 2021. Adorned with Emily's signature designs, this style is a summer staple.
TGF X Emily Malice
TGF designer Reino worked closely with Emily to create two striking new pieces – a Heart Safety Pin Pendant and a Scorpion Ring, two permanent pieces in the TGF collection.
Buy Scorpion Ring
Buy Heart Safety Pin Pendant
Stories & Ink

Emily Malice Tattoo Care Kit
Artist Flash Sheet Included
Printed on 250 gsm, 210mm x 297mm (A4)
Buy Here
INKBOX x Emily Malice
20 + Temporary tatoo designs for
Inkbox sold via their website.
Purchase my designs here
Every End Has A New Beginning 2020
T-shirt Design in collaboration with Aries Moross
SOLD OUT
Wolford Collection
I was asked to create a unique artwork to embellish Wolford's Nude Tights 2018/19 Autumn Winter season.
SOLD OUT
Emily Malice x The London Vagabond
The publication is a 48 page, staple bound, A5 zine printed onto 150gsm silk paper with a hand finished, screenprinted cover onto 350gsm uncoated paper. Limited run of 250.
Each zine comes with custom stickers.
SOLD OUT
Emily Malice x Peta
Make a statement against fur with our enamel pin, designed by London tattoo artist and illustrator Emily Malice.
SOLD OUT